Guided Teton Skiing, Clinics and Camps
Skiing in the Tetons with Exum
Your private backcountry skiing, ski mountaineering experience can be customized to fit your desires. Anything from Teton big mountain skiing to learning how to set a better skin track or making critical field observations. Send an email to brenton.reagan@gmail.com and we can start to discuss your custom ski experience. Video courtesy of Exum Mountain Guides. www.exumguides.com.
Any of the camps or clinics below can be done privately with a party of 4 or more on the dates of your choosing.
Exum Mountain Guides Clinics and Camps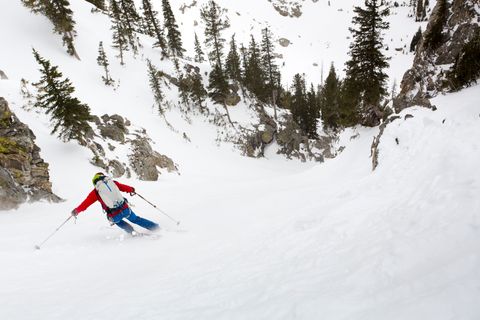 Exum Ski Mountaineering Clinic 2019
January 25th-27th and February 22rd-24th. The clinic is designed to give intermediate backcountry skiers the chance to progress to the next level, and take on a high peak. If you ski blues and blacks at your local resort, or ski in the backcountry, if you think you're ready for steeper and more technical terrain, this clinic is for you. Come and learn what it takes to a ski mountaineer. This clinic can be done privately with 2 or more skiers. click here for more info. Photo credit ©David Stubbs.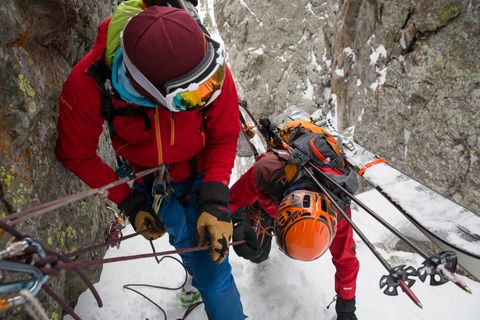 Exum ADVANCED Ski Mountaineering Clinic 2019
March 15th-17th. The Advanced Ski Mountaineering Clinic is designed for experienced and fit backcountry skiers and ski mountaineers.........Our sights will be set on some of the more challenging Teton objectives. Depending on conditions and participants, we may include an attempt on one of the higher peaks. Click here for more info from Exum. Photo credit ©David Stubbs.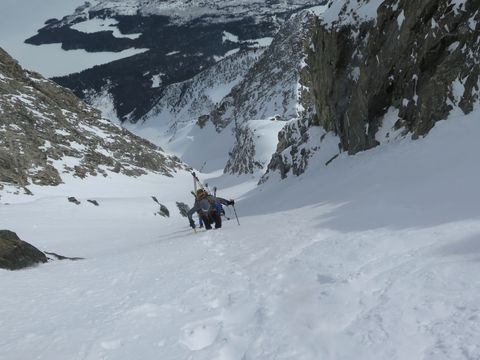 EXUM MORAN CAMP 2019
March 7th-10th. This is a personal favorite of mine and not to be missed if you want a chance to ski some of the biggest lines in the lower 48. So much is included in this camp. This camp can be done privately with a group of 4 or more on the dates of your choosing. Spend some time skiing and exploring in the "Great North" of Grand Teton National Park. Click here for more info on this chance of a lifetime.
Exum Moran Camp video by Teton Gravity Research
An excellent video from Teton Gravity Research that will give you an inside look into the Moran Camp.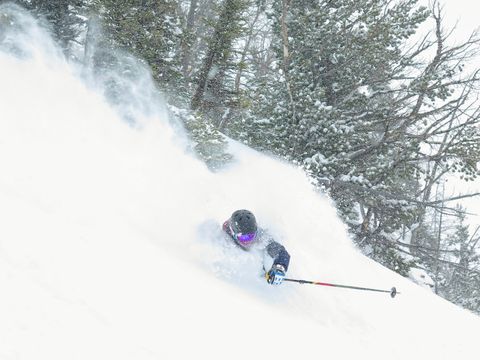 Guided Backcountry Skiing at Jackson Hole Mountain Resort
After catching the early tram at the legendary Jackson Hole Mountain Resort you will spend the day skiing out of bounds. Click here for more info.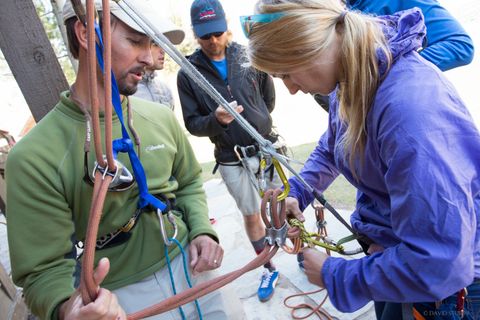 The Essential Ski Mountaineering Skills course is designed to take an accomplished backcountry skier or freeride skier and turn them into ski mountaineer. It was developed in conjunction with Teton Backcountry Skiing, The Mountain Tactical Institute and Mountain Athlete in Jackson, WY. We will be teaching and discussing what is needed to better protect you in a mountain environment, starting with what is included in an essential ski mountaineering kit. Students will then learn how to use a kit effectively to build rappel extensions and friction back-ups, develop efficient rope management techniques and use pull cords, among other technical skills. Classroom-based training maximizes opportunity for repetition of these skills, allowing students to commit them to memory for quick recall in the mountains. We will also be discussing ways to approach technical terrain and better protect yourself in technical winter environments. Email brenton.reagan@gmail.com if you are interested
This course is taught in 2, 3 hour evening sessions. Cost $225 per...
more
"Amateurs practice until they get it right and professionals practice until they can't get it wrong." -Unknown